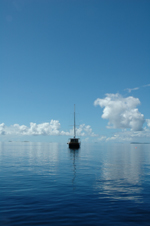 Meet the Angelfish!
Why Angelfish?
Testimonials
About Angelfish Travel
Angelfish Ltd is an independent, direct-sell tour operator specialising in tailor-made, luxury holidays and honeymoons to destinations in and around the Indian Ocean.
We are a small team of very experienced professionals that have explored, lived and worked in many countries around the world. We understand the demands and wishes of the 21st Century traveller seeking something a little bit special. At Angelfish, we pride ourselves on working with our clients to carefully ensure that they choose the destinations, resorts and itineraries that are right for them.
While it can mean different things to different people, the word 'luxury' carries certain expectations. For us, it implies that excellent personal service, and meticulous attention to detail, should be delivered from start to finish as a matter of course. We also believe that the desire to experience luxury and the desire to achieve value-for-money need not be mutually exclusive.
The company was founded in 2003 by jo pearce,under our first trading name, Maldives Direct. Since then the business has grown to encompass a variety of exciting destinations, including Mauritius Direct Holidays, Seychelles Direct, Zanzibar Direct, Kerala Direct, Oman Direct & Mozambique Direct.
In 2011, the Angelfish Travel brand was introduced to bring these existing trading names, and planned future expansion, under one umbrella.
Angelfish Ltd is a Member of ABTA (W6703) and an ATOL holder. All the package holiday arrangements we offer are financially protected. Read more about our financial protection here.