Our Opinion
We are hoping to visit Zil Pasyon in the summer of 2019. Please check back here later in the year for more details.
How Our Clients Rate Six Senses Zil Pasyon
Feedback Criteria
Average Rating

Service

Rooms

Dining

Natural Beauty

Beaches
Special Offers
2019 Heli Transfer Offer
2019 Ultimate Felicite - 20% Discount + AI Upgrade (Oceanfront & Pasyon Pool Villas only)
2019 Honeymoon Benefits (min stay 7 nights)
Summary
Six Senses Zil Pasyon is located on the small private island of Felicite about 55 kilometres north east of Mahe.

Access is either by helicopter, taking about 20 minutes from Mahe, or a 20 minute speedboat journey from the neighbouring island of Praslin.

The beautiful island of Felicite features the massive granite boulders, typical of the Seychelles, alongside stunning beaches. The resort embraces and celebrates nature while offering every creature comfort.
Sample Packages
Room Type:
Hideaway Pool Villa
Travel Period:
01/09/2019 - 30/09/2019
From per person
Subject to availability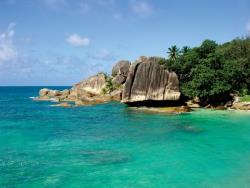 Beautiful Location!
Quoted prices include stated offers and discounts, are indicative and can fluctuate. Please contact us for latest prices.