JA Manafaru Haa Alifu atoll
Our Opinion
This island certainly has a lot to offer whether travelling as a couple or family. Beautiful, spacious villas all come with their own private pool and "villa host". Expect fabulous food in 7 dining outlets, stunning wide beaches with powdery sand, and a good house reef for those that need their snorkelling fix!
Seaplane transfers are provided by the new Maldivian Seaplane operation (as part of Maldivian Airways) and run to a fixed schedule twice daily to and from Male.
All Inclusive
Beach
Dining Options
Diving
Domestic Flight
Family Friendly
Family Rooms
Fine Dining
House Reef
Kids Club
Luxury
Overwater Villas
Rooms With Pools
Seaplane Transfer
Snorkelling
How Our Clients Rate JA Manafaru
Feedback Criteria
Average Rating

Service

Rooms

Bars

Facilities

Spa

Non-Water Activities

Natural Beauty

Beaches

Other Water Activities

Desire to Return...
TA WIDGET
Special Offers
2019 50% Early Booking Offer (Jun-Oct)
2019-20 30% Early Booking Offer (Oct 19-Apr 20)
2019 Complimentary Seaplane Offer (Jun-Oct)
2019-20 Discounted Seaplane Offer (Oct 19-Apr 20)
2019 Kids Stay Free Offer
2020 50% Early Booking Discount (May 20 - Jan 21)
2020 Honeymoon Offer (min 4 Nights)
Summary
JA Manafaru (formerly The Beach House at Iruveli) is situated on a remote island in the northernmost atoll of the Maldives - Haa Alifu - comprising 84 beautifully designed villas and suites, each featuring its own private pool, in a stunning natural setting of tropical foliage and pure white sands.

There are seven restaurants/bars, with gourmet food to suit all tastes. There is plenty do from lazing in the sunshine either on the beach or by the pool, water sports, snorkelling on the beautiful house reef, diving on the spectacular nearby dive sites, as well as tennis and extensive activity programs.


Sample Packages
Flights:
Sri Lankan Airlines
Travel Period:
01/11/2019 - 23/12/2019
From per person
Subject to availability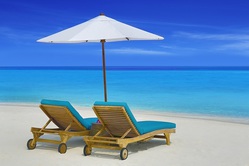 Complimentary Seaplane Transfers!
Quoted prices include stated offers and discounts, are indicative and can fluctuate. Please contact us for latest prices.