Maia Luxury Resort & Spa
Our Opinion
Maia is an exclusive resort on the main island of Mahe, about 30 minutes from the main airport and 40 minutes from the capital Victoria. The 30 Villas are all nestled in the rocks, facing the sea and surrounded by beautiful vegetation ensuring complete privacy. The 19 Ocean Panoramic Villas and 11 Maia signature Villas all come with a private infinity pool, outdoor bath, dining gazebo and private butler service.
How Our Clients Rate Maia Luxury Resort & Spa
Feedback Criteria
Average Rating

Service

Rooms

Dining

Bars

Natural Beauty

Beaches

Value For Money

'Soul'

Desire to Return...
Special Offers
2019 Free Night Offer 10=8
2019 Free Night Offer 7=6
Sample Packages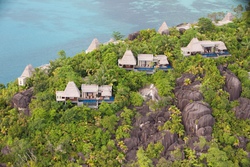 Stay 7, Pay 6!!
Room Type:
Ocean Panoramic Villa
Travel Period:
10/01/2018 - 31/10/2018
From per person
Subject to availability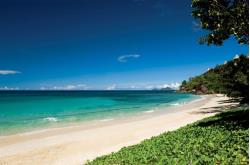 Luxury All Inclusive!!
Quoted prices include stated offers and discounts, are indicative and can fluctuate. Please contact us for latest prices.