Dinarobin Beachcomber Golf Resort & Spa
Our Opinion
True to the Beachcomber branding, the Dinarobin Hotel Golf & Spa has opulence and style for everyone. The superb standard of accommodation and amenities throughout give everyone an fabulous stay. The management and staff tend to everyone's needs and wants to an impeccable standard and with the ability to co-share facilities at Paradis (see important note in Summary below), this resort is ideally suited to couples, families and honeymooners alike.
Dining Options
Family Rooms
Golf
Kids Club
Luxury
How Our Clients Rate Dinarobin Beachcomber Golf Resort & Spa
Feedback Criteria
Average Rating

Facilities

Non-Water Activities

Natural Beauty

Other Water Activities
TA WIDGET
Special Offers
2018 Early Booking Offer - 20% Discount
2018 Green Fee Offer
2018 Long Stay Offer - 30% Discount
2017-18 20% Early Booking Offer
2018 Honeymoon & Wedding Anniversary Gifts
2018 Honeymoon & Wedding Anniversary Offer - 30% Discount
Summary
A fabulous 5-Star resort situated at the foot of the majestic Le Morne mountain, the Dinarobin Hotel Golf & Spa spreads in the middle of a lush vegetation along a magnificent beach. Sports and nature lovers will surely appreciate its 18-hole international golf course, a wide range of sports and recreational activities and its four restaurants. Guests at the Dinarobin can also enjoy all the facilities of the Paradis Beachcomber, an adjacent same category Beachcomber hotel.









Sample Packages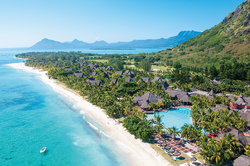 Book 60 days in advance and receive a 20% Early Booking Discount!
Travel Period:
01/05/2018 - 30/09/2018
From per person
Subject to availability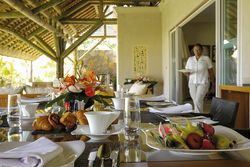 Enjoy Free Golf at Paradis Golf Club!
Quoted prices include stated offers and discounts, are indicative and can fluctuate. Please contact us for latest prices.